Rp 60.000,-
Plugin and Theme Updates
Integrated Backup
Enhanced Security
Database Optimization

Starting at

Rp. 111.000/bln*

$ 21.00/mo
Buy Now
Rp 60.000,-
Plugin and Theme Updates
Speed Optimization
Enhanced Security
Database Optimization
Image Optimization
Starting at

Rp. 219.780/bln*

$ 31.50/mo

Buy Now
Rp 60.000,-
All Features on Premium
Premium Plugin Installation
Schema Optimization
Google Analytics Integration
Search Console Integration
Starting at

Rp. 777.000/bln*

$ 159.40/mo

Buy Now
We are ready to help you
Excellent features that you can get in each package.
Setting up WordPress
Set up WordPress plugins and themes to be safe from security threats.

Guard
Help organize your website to avoid security threats.

Backup
Help regularly backup websites and databases

Daily Backup
VPS KVM Cloudku dilengkapi dengan sistem Backup yang mencadangkan VPS Anda setiap hari. Tentu hal ini membuat Anda semakin merasa nyaman untuk menggunakan VPS Cloudku dan tidak perlu khawatir kehilangan data VPS Anda.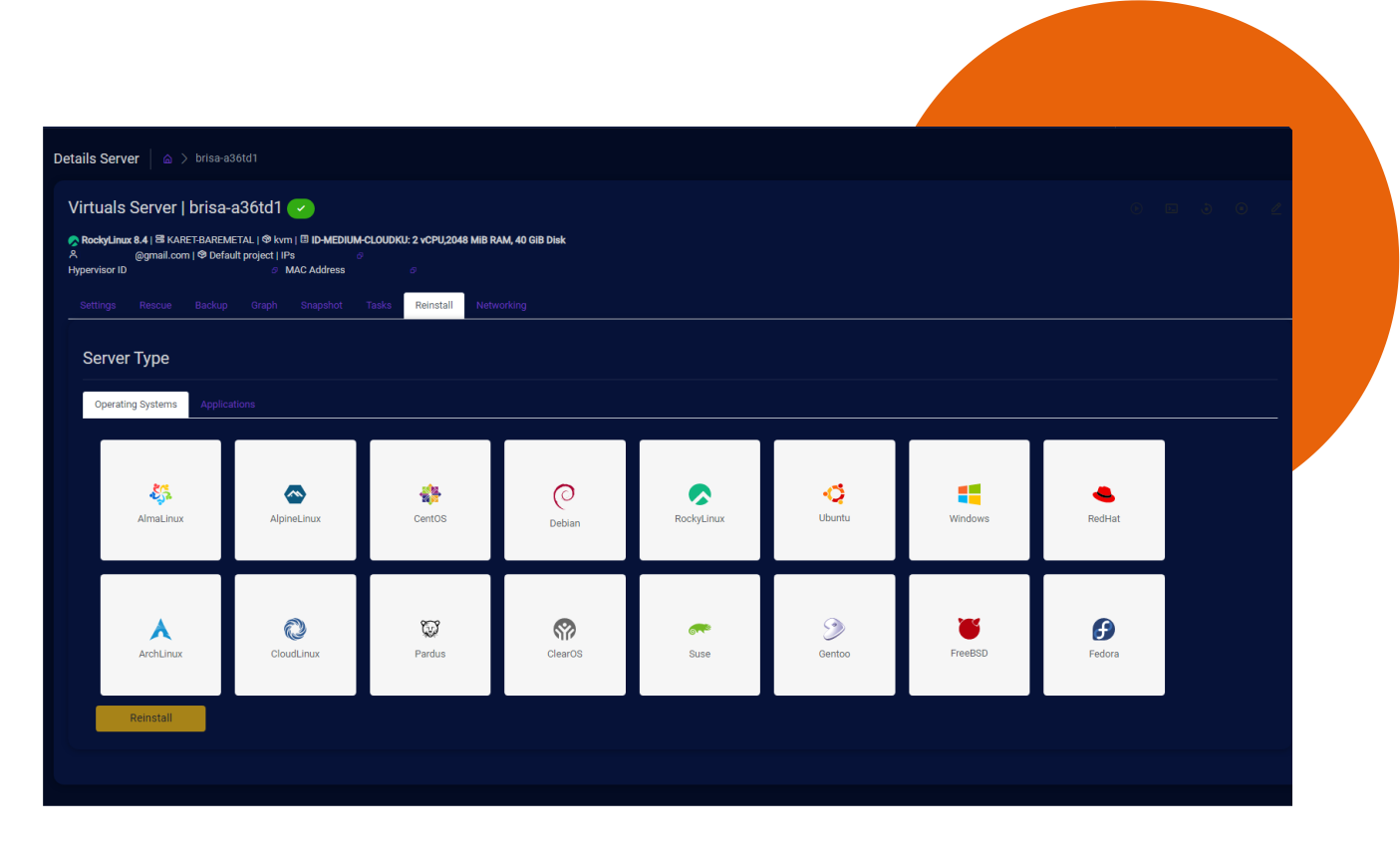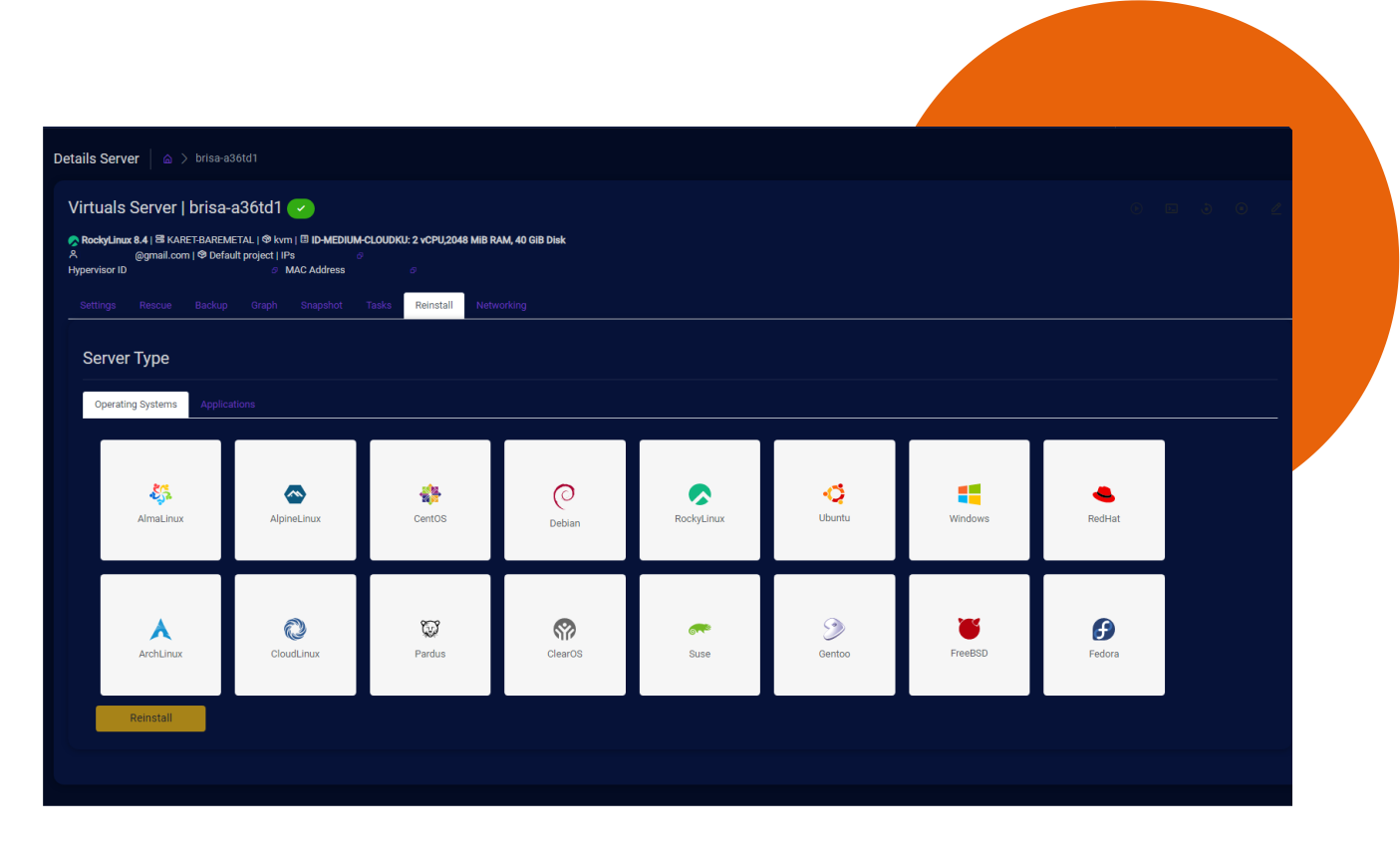 Ceph Storage Technology
Ceph adalah sistem penyimpanan data yang dibangun dengan arsitektur berbasis klasteral untuk mewujudkan redudansi data yang memiliki skalabilitas tinggi.
Hal ini membuat performa VPS KVM Cloudku senantiasa tetap terjaga hingga 99% uptime SLA.

KVM
Dengan menggunakan teknologi KVM maka VPS Cloudku mampu menampung trafik yang tinggi.
Meskipun mampu menampung trafik yang tinggi, namun load VPS satu tidak berpengaruh pada performa VPS lainnya karena VPS satu dan yang lainnya memiliki sumber resource yang berbeda.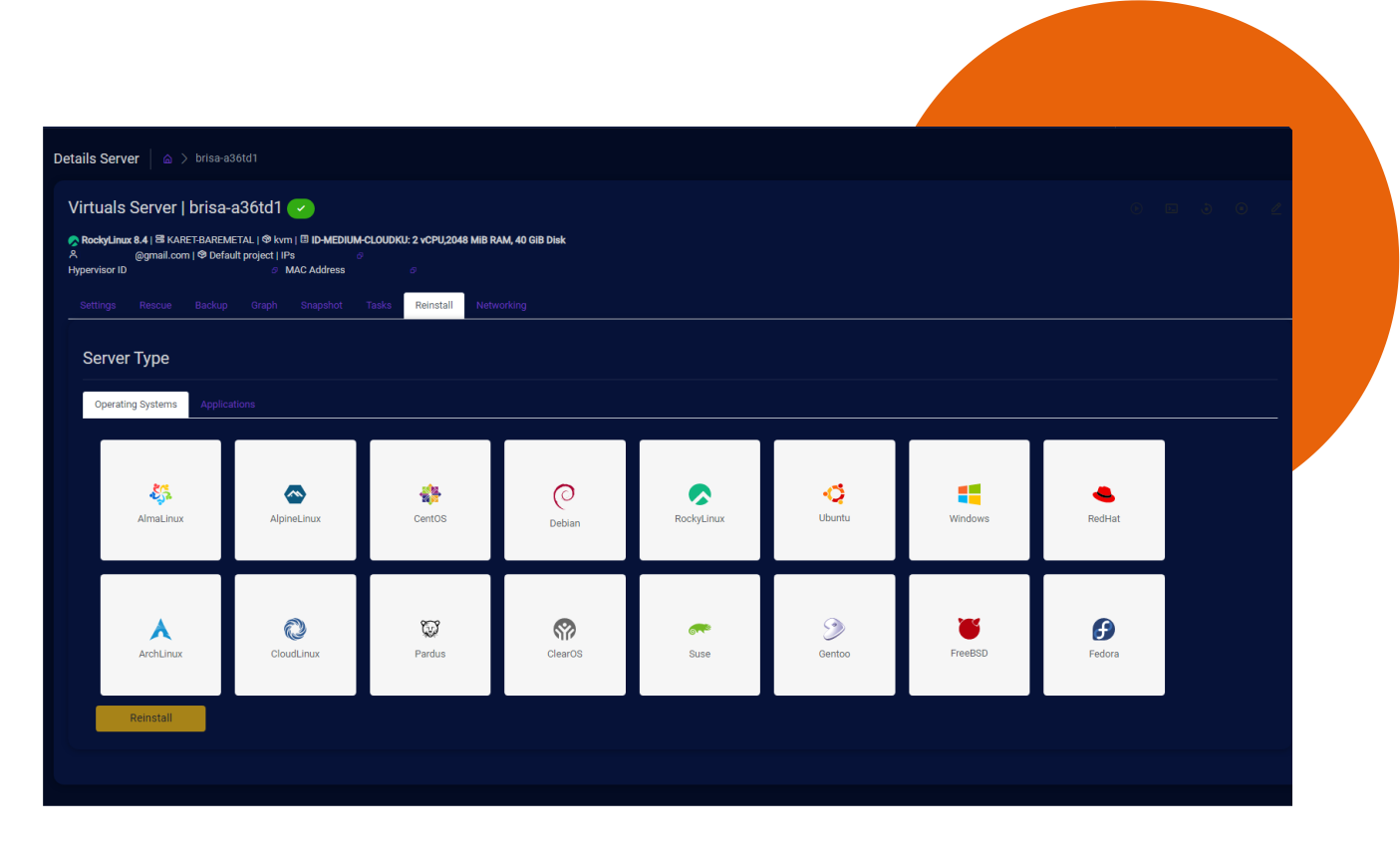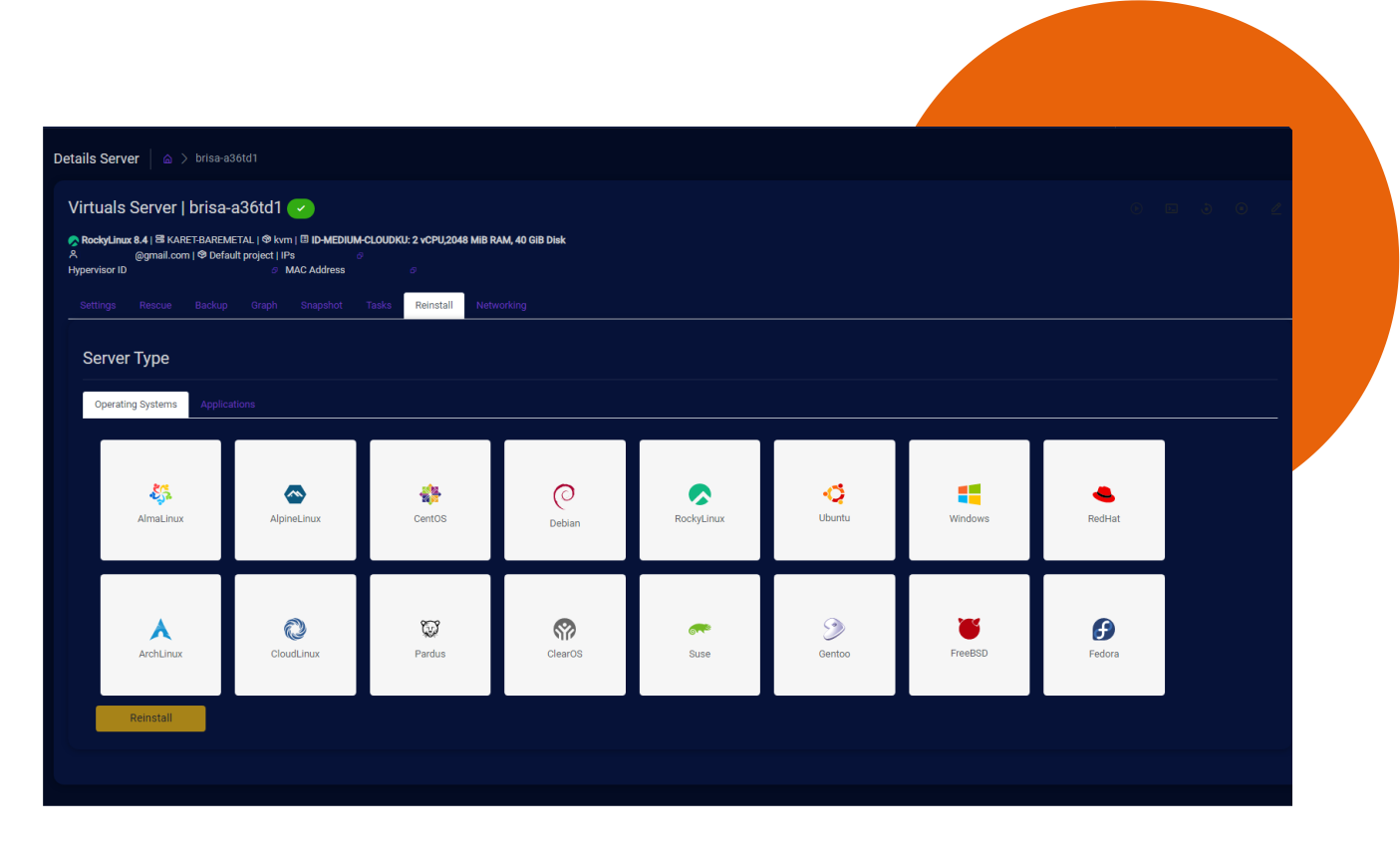 DDOS Protection
Network Cloudku telah dilengkapi dengan DDOS Protection up to 2,5TB yang melindungi L3-L5 hingga L7 (HTTP / HTTPS) dari jenis serangan ICMP, TCP bahkan UDP. Cloudku memiliki tiga filter, yaitu
-filter edge router untuk membuang anomali trafik yang masuk,
-filter hardware yang memungkinkan untuk mengontrol trafik sehingga pemrosesan data tetap lancar dan
-filter presisi yang teliti terhadap serangan dan memblokirnya.

Fitur Utama VPS
Didukung dengan infrastruktur terbaru. Membantu mewujudkan VPS yang reliable dan cepat
99% Uptime SLA
Menggunakan Nginx dinilai 2,5 kali lebih cepat dari Apache yang juga telah dipakai oleh provider hosting berkelas seperti: Kinsta, WP Engine dan Raidboxes.

Cluster Server
Menggunakan SSD NVMe Enterprise yang memiliki kecepatan read-write 3,5Gb/s dapat mempercepat dalam proses transfer data. Membuat website Anda lebih cepat dan stabil.

Ceph Storage Technology
Backup dengan Cloudku sangat fleksibel. Terintegrasi dengan Google Drive, Dropbox, Digital Ocean dan lainnya.

Daily Backup
Beli hosting gratis domain!
Dapatkan domain gratis hanya dengan
berlangganan minimum 1 tahun.

Easy 1 Click Snapshot
Raih kepercayaan customer dengan mengamankan website Anda! (HTTPS) Kami menyediakan SSL Let's Encrypt secara gratis untuk melindungi website Anda.

SSD Enterprises
Dengan Imunify360 Cloudku memiliki fitur keamanan yang powerful.

Powered by Proxmox
Untuk setiap pembelian Wordpress Hosting Anda bisa memiliki Builder Premium secara Gratis.

Fool RDP Access
Beli hosting gratis domain!
Dapatkan domain gratis hanya dengan
berlangganan minimum 1 tahun.