Not in accordance with the above package?
Custom Your Own Server Needs!

Tell Us Which Colocation Server You Need

Equipped with DDOS Protection
Why Choose Us?
Modern infrastructure to make your business come true.

Datacenter Tier III
Our datacenter is at Tier III with 99.98% uptime guarantee

Internet Connection up to 1GBps
Our internet connection connects directly to the IIX network up to 1GBps

Quick Activation
Setup 1 - 5 working days

Fully Redundant
Dilengkapi dengan Resilient Power Supply yang memastikan dan menjamin uptime.

Cooling
Equipped with an HVAC system that ensures your server works optimally.

Fire Protection
Equipped with smoke early detection devices to prevent fires.

Security System Monitoring
Equipped with 24-hour CCTV, access to biometric fingerprints, full 24-hour security guards until the entrance is using spells.

Notification System
Equipped with alarm and message system if something suspicious happens.

Daily Backup
VPS KVM Cloudku dilengkapi dengan sistem Backup yang mencadangkan VPS Anda setiap hari. Tentu hal ini membuat Anda semakin merasa nyaman untuk menggunakan VPS Cloudku dan tidak perlu khawatir kehilangan data VPS Anda.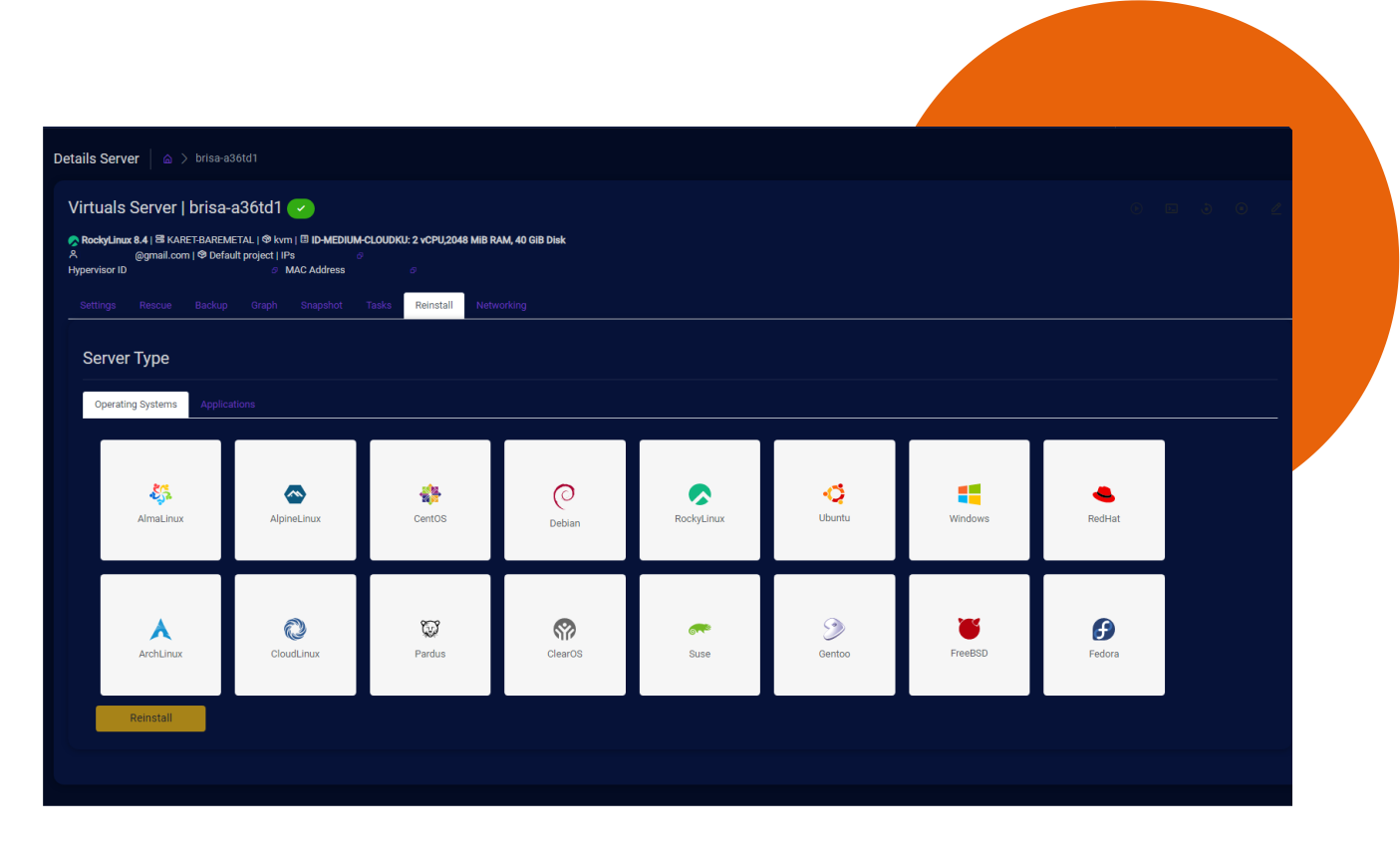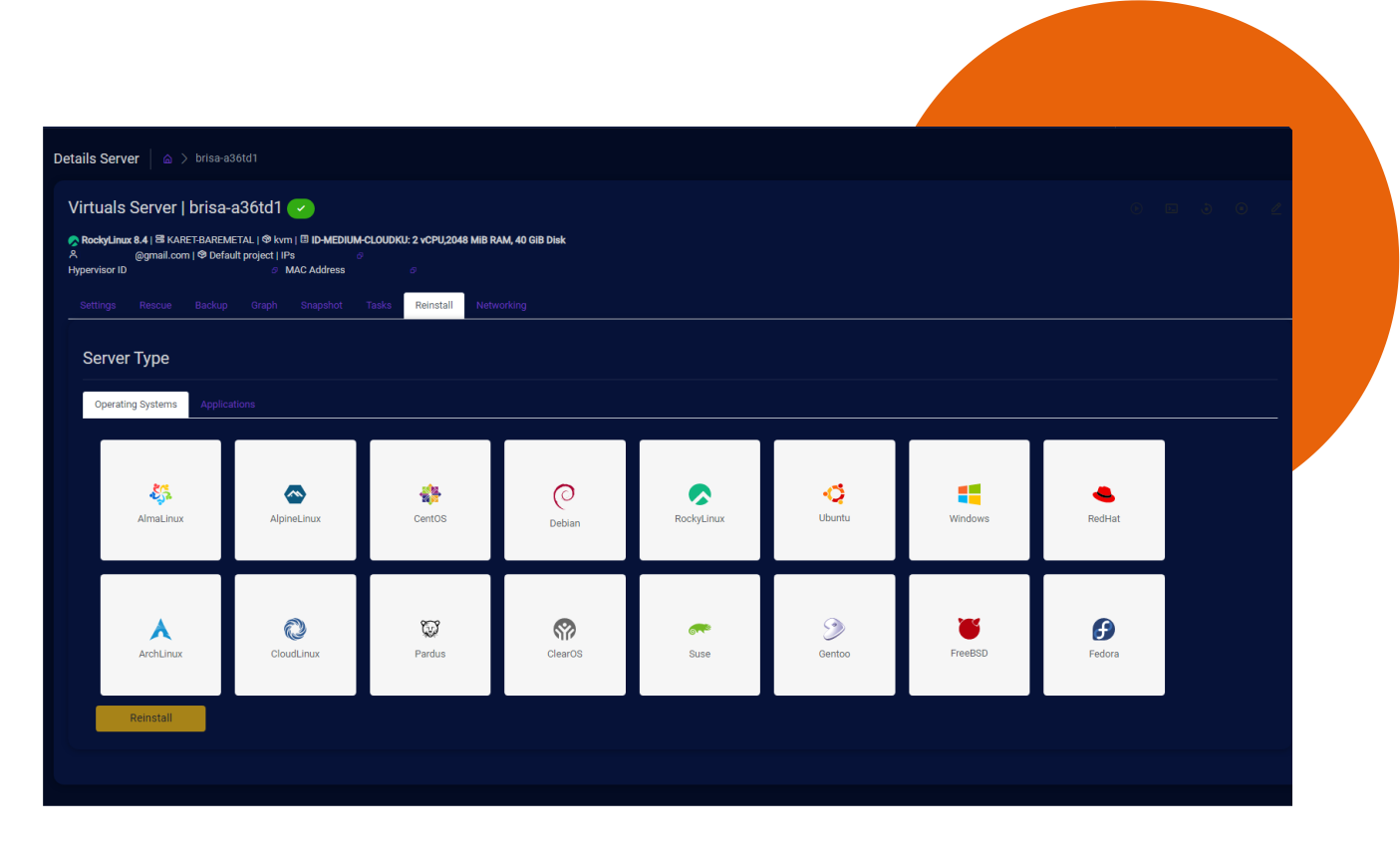 Ceph Storage Technology
Ceph adalah sistem penyimpanan data yang dibangun dengan arsitektur berbasis klasteral untuk mewujudkan redudansi data yang memiliki skalabilitas tinggi.
Hal ini membuat performa VPS KVM Cloudku senantiasa tetap terjaga hingga 99% uptime SLA.

KVM
Dengan menggunakan teknologi KVM maka VPS Cloudku mampu menampung trafik yang tinggi.
Meskipun mampu menampung trafik yang tinggi, namun load VPS satu tidak berpengaruh pada performa VPS lainnya karena VPS satu dan yang lainnya memiliki sumber resource yang berbeda.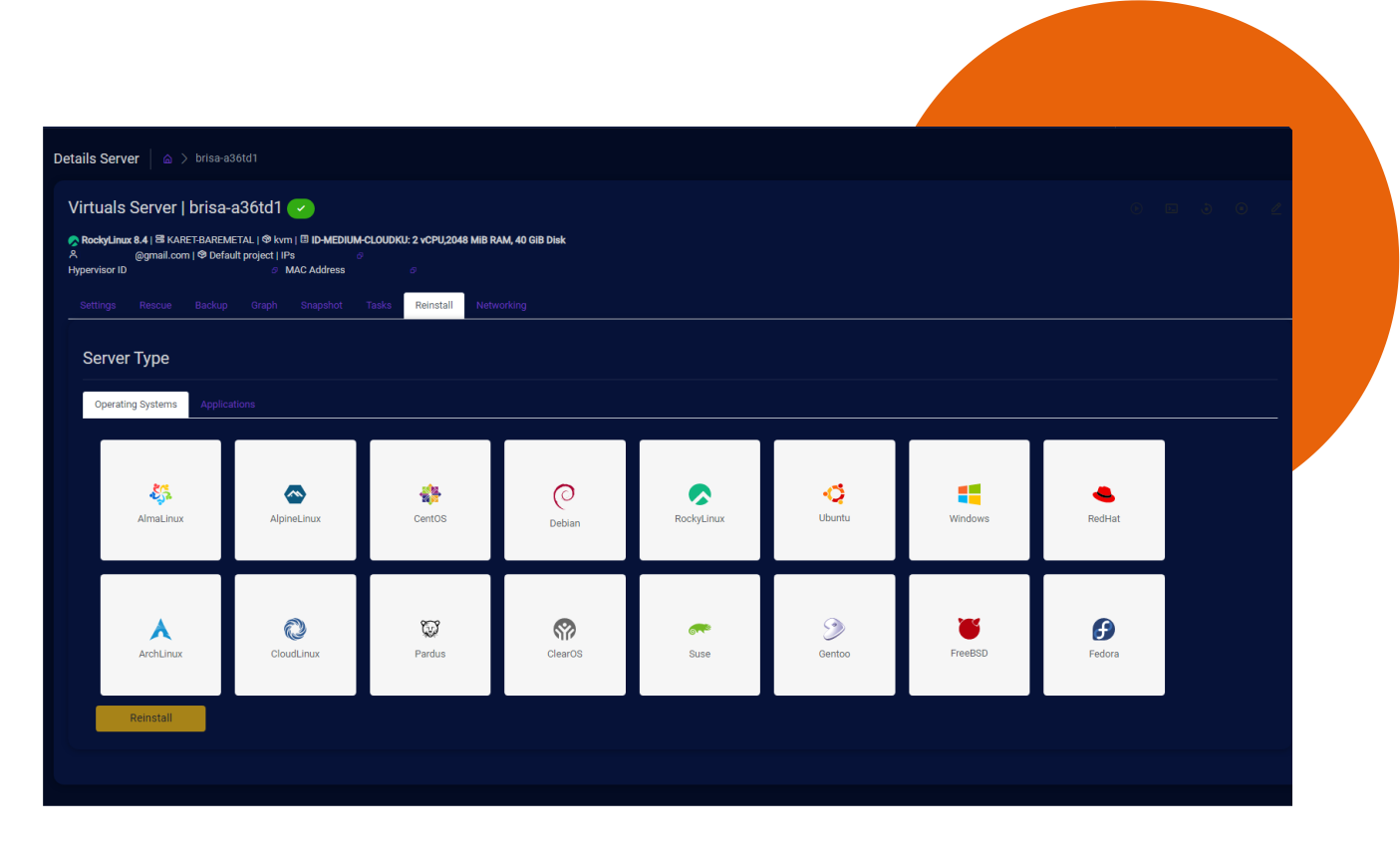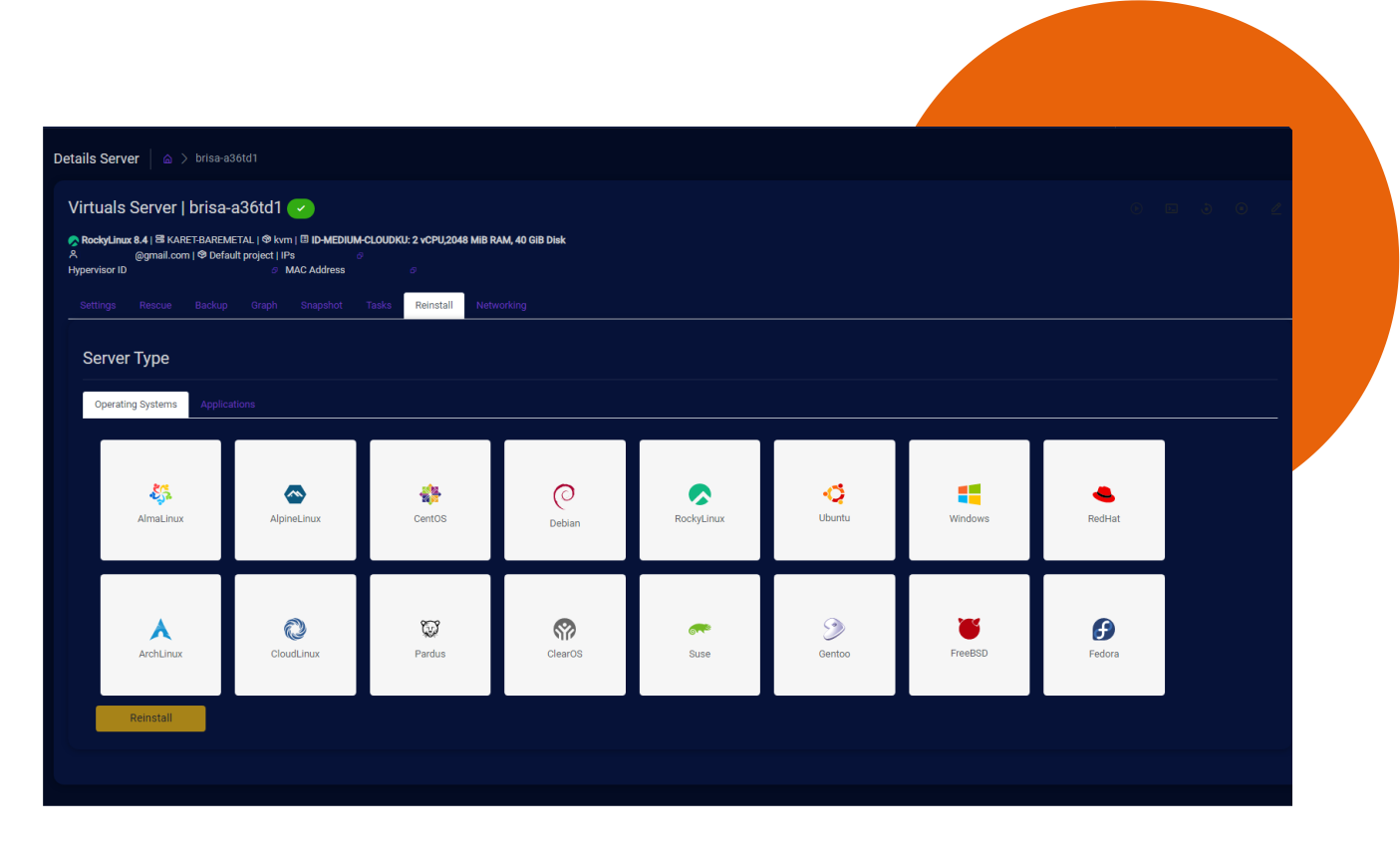 DDOS Protection
Network Cloudku telah dilengkapi dengan DDOS Protection up to 2,5TB yang melindungi L3-L5 hingga L7 (HTTP / HTTPS) dari jenis serangan ICMP, TCP bahkan UDP. Cloudku memiliki tiga filter, yaitu
-filter edge router untuk membuang anomali trafik yang masuk,
-filter hardware yang memungkinkan untuk mengontrol trafik sehingga pemrosesan data tetap lancar dan
-filter presisi yang teliti terhadap serangan dan memblokirnya.

Fitur Utama VPS
Didukung dengan infrastruktur terbaru. Membantu mewujudkan VPS yang reliable dan cepat
99% Uptime SLA
Menggunakan Nginx dinilai 2,5 kali lebih cepat dari Apache yang juga telah dipakai oleh provider hosting berkelas seperti: Kinsta, WP Engine dan Raidboxes.

Cluster Server
Menggunakan SSD NVMe Enterprise yang memiliki kecepatan read-write 3,5Gb/s dapat mempercepat dalam proses transfer data. Membuat website Anda lebih cepat dan stabil.

Ceph Storage Technology
Backup dengan Cloudku sangat fleksibel. Terintegrasi dengan Google Drive, Dropbox, Digital Ocean dan lainnya.

Daily Backup
Beli hosting gratis domain!
Dapatkan domain gratis hanya dengan
berlangganan minimum 1 tahun.

Easy 1 Click Snapshot
Raih kepercayaan customer dengan mengamankan website Anda! (HTTPS) Kami menyediakan SSL Let's Encrypt secara gratis untuk melindungi website Anda.

SSD Enterprises
Dengan Imunify360 Cloudku memiliki fitur keamanan yang powerful.

Powered by Proxmox
Untuk setiap pembelian Wordpress Hosting Anda bisa memiliki Builder Premium secara Gratis.

Fool RDP Access
Beli hosting gratis domain!
Dapatkan domain gratis hanya dengan
berlangganan minimum 1 tahun.